Cool Solution Solves Brazil's Heat Challenges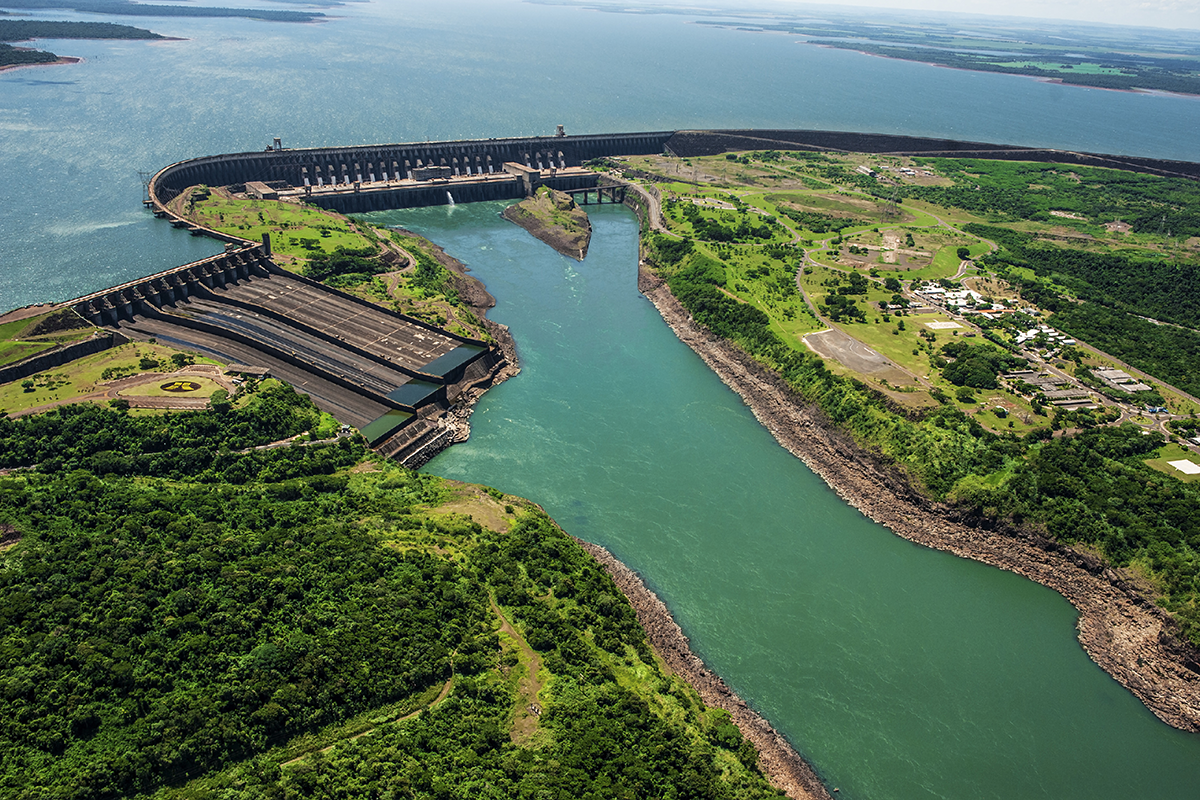 The Powerhouse Itaipu
The Paraná River carves a vein-like, 3,000-mile path through Brazil, Paraguay, and Argentina. Along its path, the river joins the countries of Brazil and Paraguay and passes through the Itaipu dam before continuing its journey south.
Itaipu is an impressive power source. It produces the largest amount of hydroelectricity in the world, setting a world record in 2016 of over 103 million MWh in annual generation.
Itaipu has 20 generator units—10 that produce energy for Paraguay at 50 Hz and 10 that produce energy for Brazil at 60 Hz. Paraguay's modest power requirements result in a large portion of unused energy from their generators. Paraguay transmits the energy to Brazil through short ac (50Hz) transmission lines, where it is converted to dc in a substation close to Itaipu. Once converted, the energy is transported via HVdc transmission lines 810km to the Ibiúna substation in Brazil, where it is inverted from dc to ac (60 Hz). The inversion process introduces harmonics which have the potential to destabilize the power system. Stabilizing this inversion process was crucial for Eletrobras Furnas to reliably transmit energy for more than 2 million households.