Schweitzer Engineering Laboratories
Newsroom
Sep 14, 2023
T&D World
One Energy Enterprises' Digital Substation In Findlay, Ohio, Energized And Operational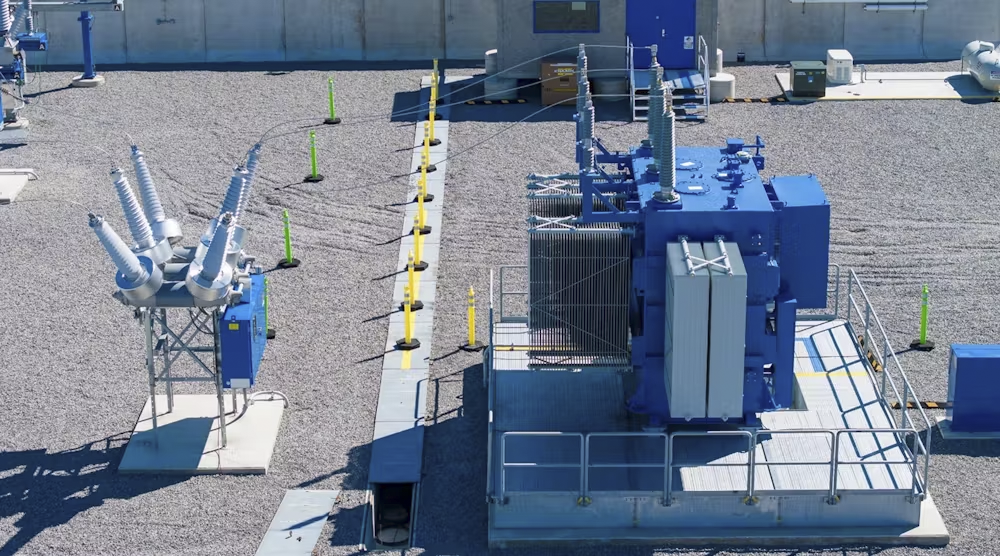 The substation incorporates Schweitzer's TiDL system, Hitachi Energy's 30 MVA transformer and high-voltage circuit breakers.
One Energy Enterprises' fully digital, plug-and-play, transmission-voltage substation in Findlay, Ohio, has completed energization with testing and is operational commercially.
The substation planned to power a Megawatt Hub was built as proof of concept for the company's new, fully digital station architecture.
"Traditional substations are not secure; they can fail during inevitable severe weather conditions, lack basic condition monitoring, and rely on thousands of small wires to send status and control signals back to the control building," said One Energy CEO, Jereme Kent. "This is why we've designed our fully digital substations at One Energy to be secure, digital, resilient, embrace real-time condition monitoring, and survive every conceivable weather event."
One Energy selected Schweitzer Engineering Laboratories' TiDL system, which helps connect a substation by fiber optics, thus ensuring physical security instead of opting for the IEC 61850-style digital architecture used in Europe. The TiDL merging unit can be factory installed, tested and commissioned in all major equipment, making field wiring manageable.
To read the full article, click here .
Back to Newsroom