Schweitzer Engineering Laboratories
Newsroom
Mar 18, 2022
SEL launches OT SDN Virtual Pilot Program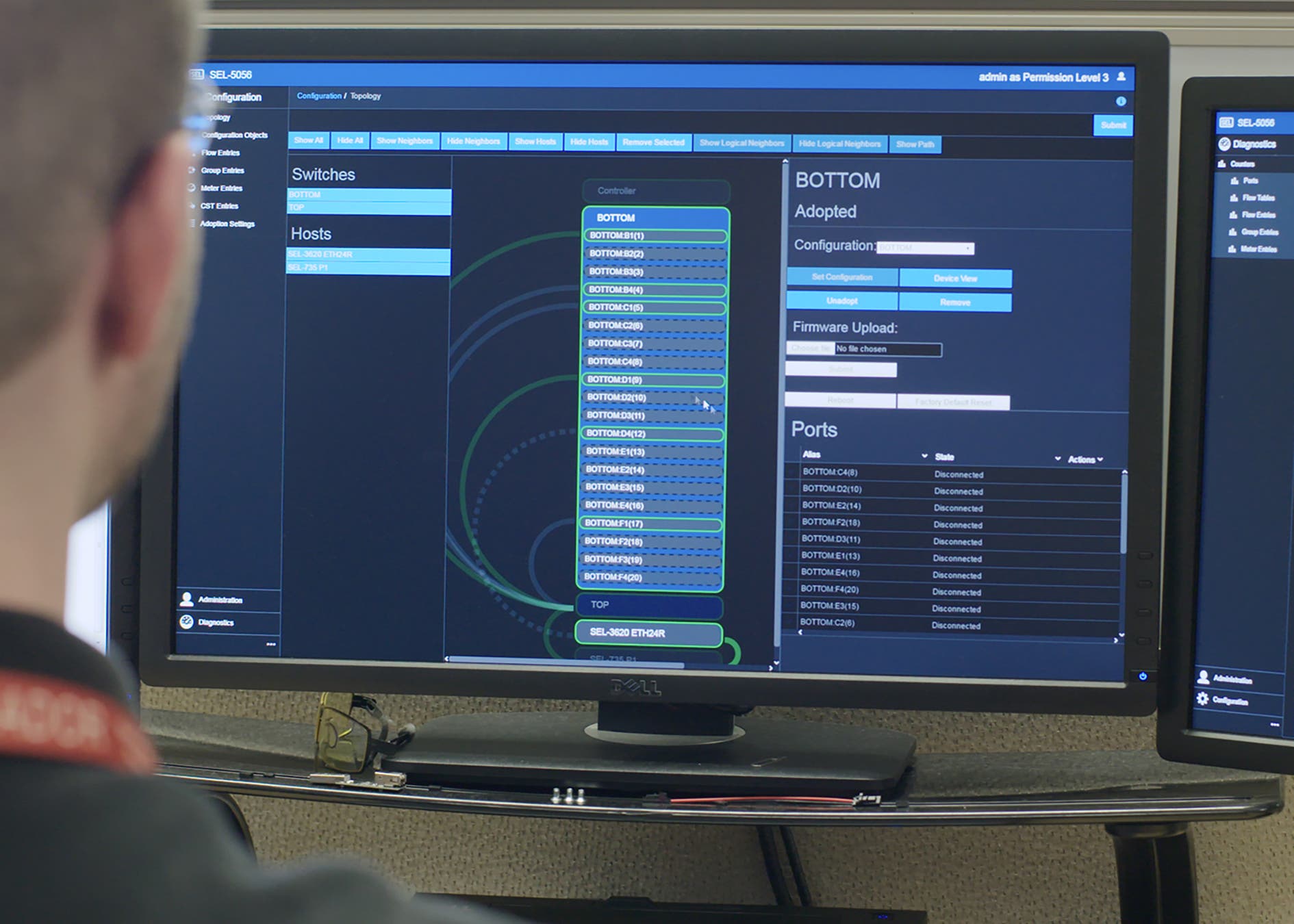 SEL has launched a no-cost virtual pilot program for its operational technology (OT) software-defined networking (SDN) solution. 
OT SDN is a protection-class Ethernet networking solution that was designed to meet the specific demands of IEC 61850 and facility-related control systems. When compared with legacy Ethernet technology, OT SDN offers well-documented improvements in security, situational awareness, reliability and network performance.
As more system owners consider implementing or transitioning existing networks to OT SDN, they may seek out more in-depth information about the technology and the network engineering process. 
To meet this need, SEL has launched the no-cost OT SDN Virtual Pilot Program. The program offers participants a hands-on opportunity to become more familiar with the technology and see firsthand how simple it is to integrate OT SDN into their system. 
The pilot program is also highly personalized. An SEL networking professional will walk participants through a step-by-step demonstration of the network engineering process, using participants' specific system requirements. 
This program will be beneficial to system owners who are evaluating existing networks or exploring Ethernet networking solutions, or who are familiar with OT SDN but are unsure if they have the resources to successfully implement the technology.
Back to Newsroom