Schweitzer Engineering Laboratories
Newsroom
Feb 28, 2022
Automate IEEE 519 harmonic compliance reporting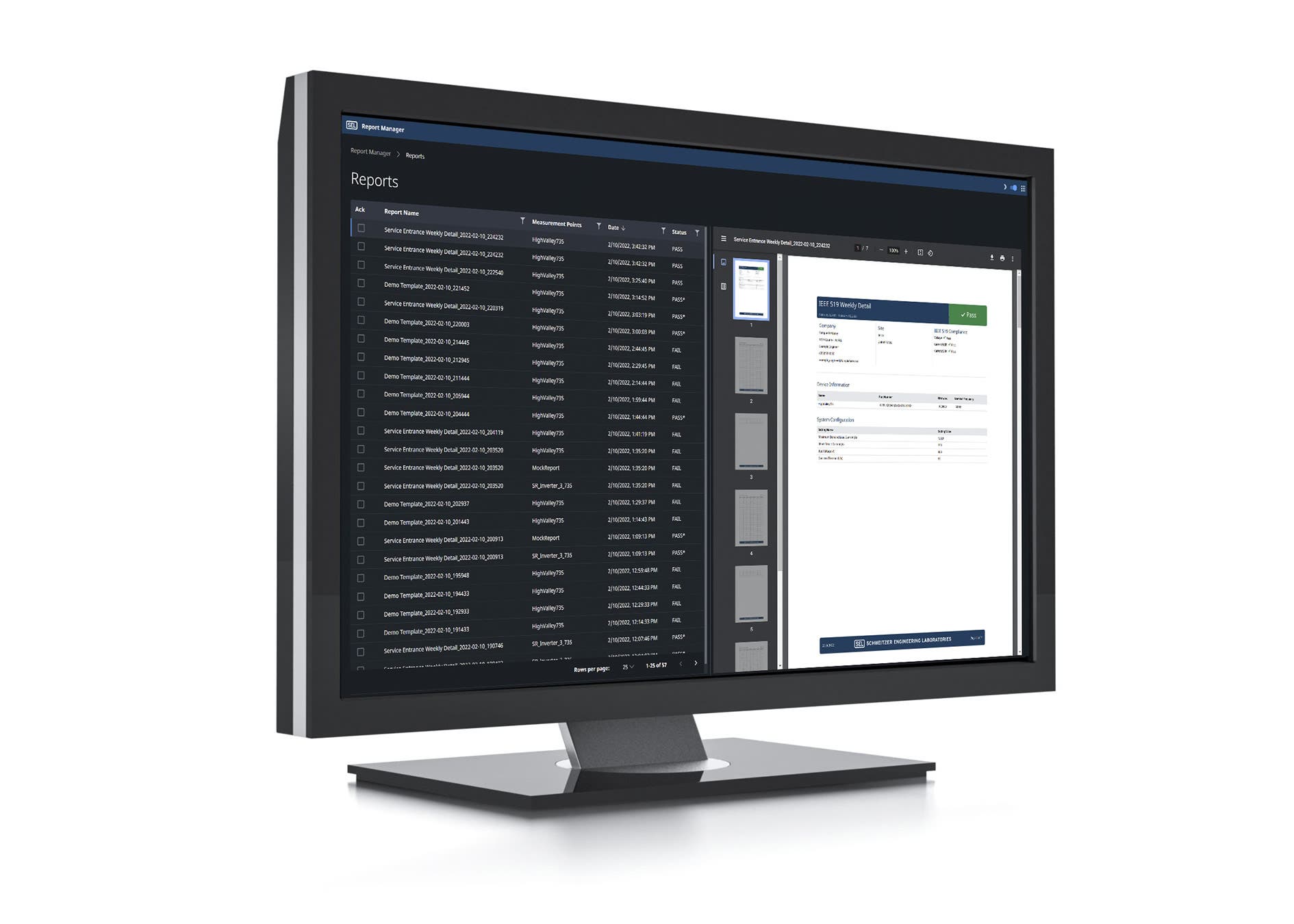 SEL has released SEL-5705 Synchrowave Reports, a new browser-based meter reporting tool. It offers IEEE 519 power quality compliance reporting that alerts customers if harmonics exceed IEEE 519 limits, allowing them to address sources of harmonic distortion and increase the efficiency and performance of their system. 
Power harmonics is a signal distortion that negatively affects neighboring loads and generation sources. The IEEE 519 standard provides recommended current and voltage harmonic limits. Applying the SEL-735 Power Quality and Revenue Meter at the point of common coupling (PCC) between system operators, distributed generation, and end users is an ideal solution to trend and confirm compliance.
Synchrowave Reports automates report generation and simplifies data analysis with reports delivered via email. It includes four reporting options: daily or weekly summary reports with high-level compliance information for each metering point, and daily or weekly detailed reports with current and voltage harmonics up to the 50th harmonic for each metering point.
To learn more, visit the product webpage .
Back to Newsroom