Schweitzer Engineering Laboratories
Newsroom
Oct 18, 2021
SEL Releases the Axion Bay Controller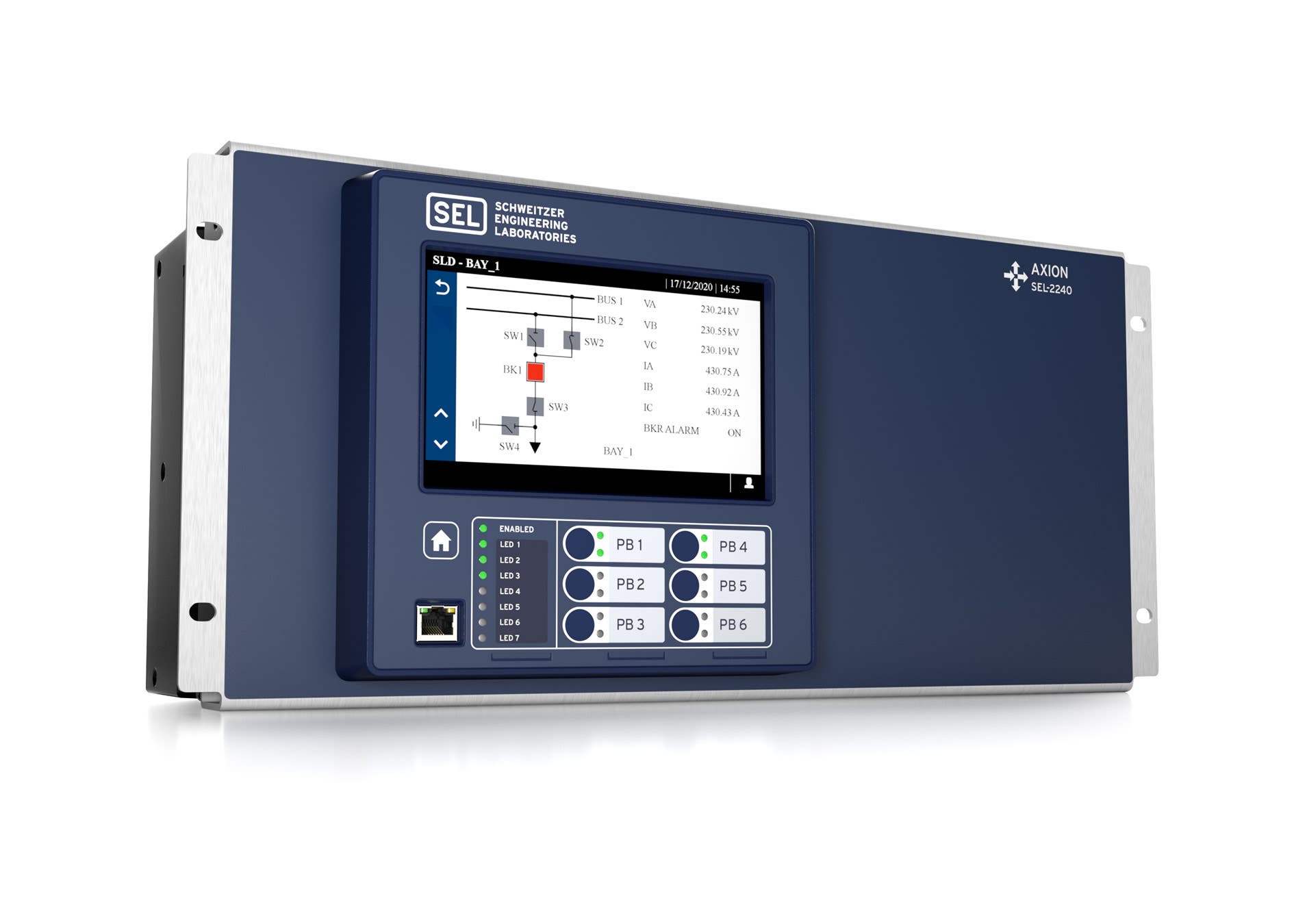 Schweitzer Engineering Laboratories recently released the Axion Bay Controller, which adds a touchscreen display to the SEL-2240 Axion, enhancements to acSELerator RTAC SEL-5033 Software and more. This new solution offers comprehensive bay control and monitoring with an intuitive interface, modular design and simple configuration software.
The Axion Bay Controller features a high-performance, 7-inch color touchscreen and six programmable pushbuttons, which offer convenient local control and monitoring of switching devices across multiple bays.
The modular design of the Axion allows for flexible configurations with a range of digital and analog I/O options. Multiple Axion nodes can be combined to expand I/O and control and monitor multiple bays from one screen.
acSELerator RTAC and the newly integrated Bay Screen Builder application offer a simple interface for designing custom bay screens, configuring the touchscreen and programming complex automation functions.
To learn more, visit the Axion Bay Controller webpage or join us for a webinar on November 10, 2021 . 
Back to Newsroom