Schweitzer Engineering Laboratories
Newsroom
Sep 27, 2021
SEL creates virtual manufacturing tour in celebration of Manufacturing Day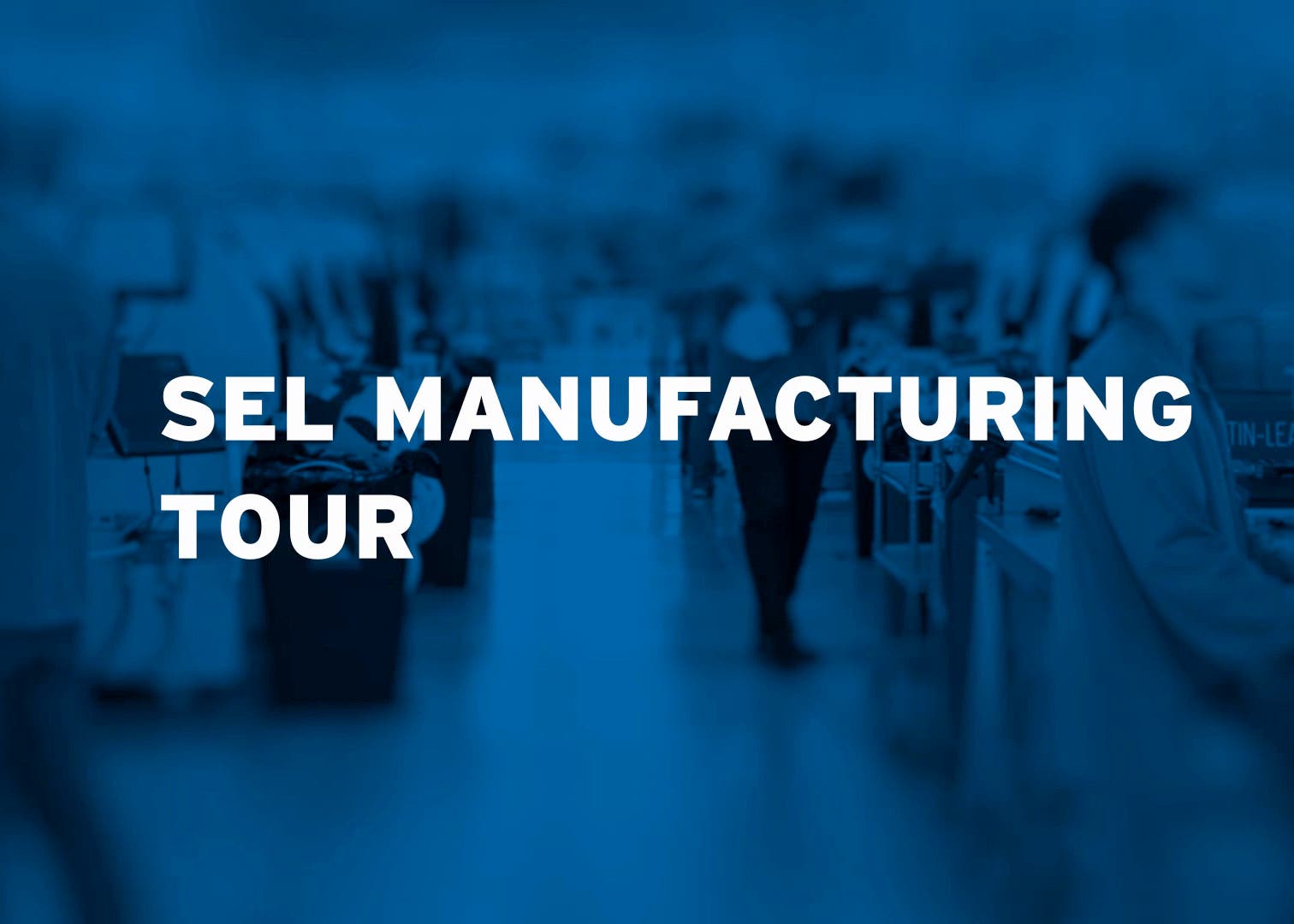 PULLMAN, Washington—Schweitzer Engineering Laboratories has created a virtual manufacturing tour in conjunction with the 10th annual Manufacturing Day on October 1. The celebration of manufacturing was created by the National Association of Manufacturers and its social impact arm, The Manufacturing Institute. The purpose of the day is for manufacturers across the U.S. to highlight and teach about manufacturing through events and educational opportunities.
While in-person manufacturing tours have been limited due to COVID-19, SEL is opening its doors virtually by offering community members a chance to tour its Pullman manufacturing operation via a new video.
"In a typical year, we take hundreds of people on tours of our manufacturing locations," said Senior Vice President of Manufacturing Leith Sorenson. "While our facilities currently have COVID-19 safety protocols in place, which limit in-person visits, we wanted to take part in Manufacturing Day by showcasing what we do and what modern manufacturing looks like."
In addition to the virtual tour, SEL's K-12 Outreach team has created the Career Sneak Peek: Manufacturing Classroom Kit, where students learn about manufacturing by setting up their own "paper circuit" factory. The activity guides them through solving a variety of management and production problems to make their factory more efficient and resilient.
As part of its internal celebration, SEL will recognize employees and teams who have invented and implemented new ways of improving manufacturing processes. 
To view the virtual SEL manufacturing tour, visit selinc.com/virtualtour, and to learn about Manufacturing Day, visit https://www.themanufacturinginstitute.org/students/manufacturing-day .
Back to Newsroom