Schweitzer Engineering Laboratories
Newsroom
Aug 19, 2021
New touchscreen option for SEL-2411 Programmable Automation Controller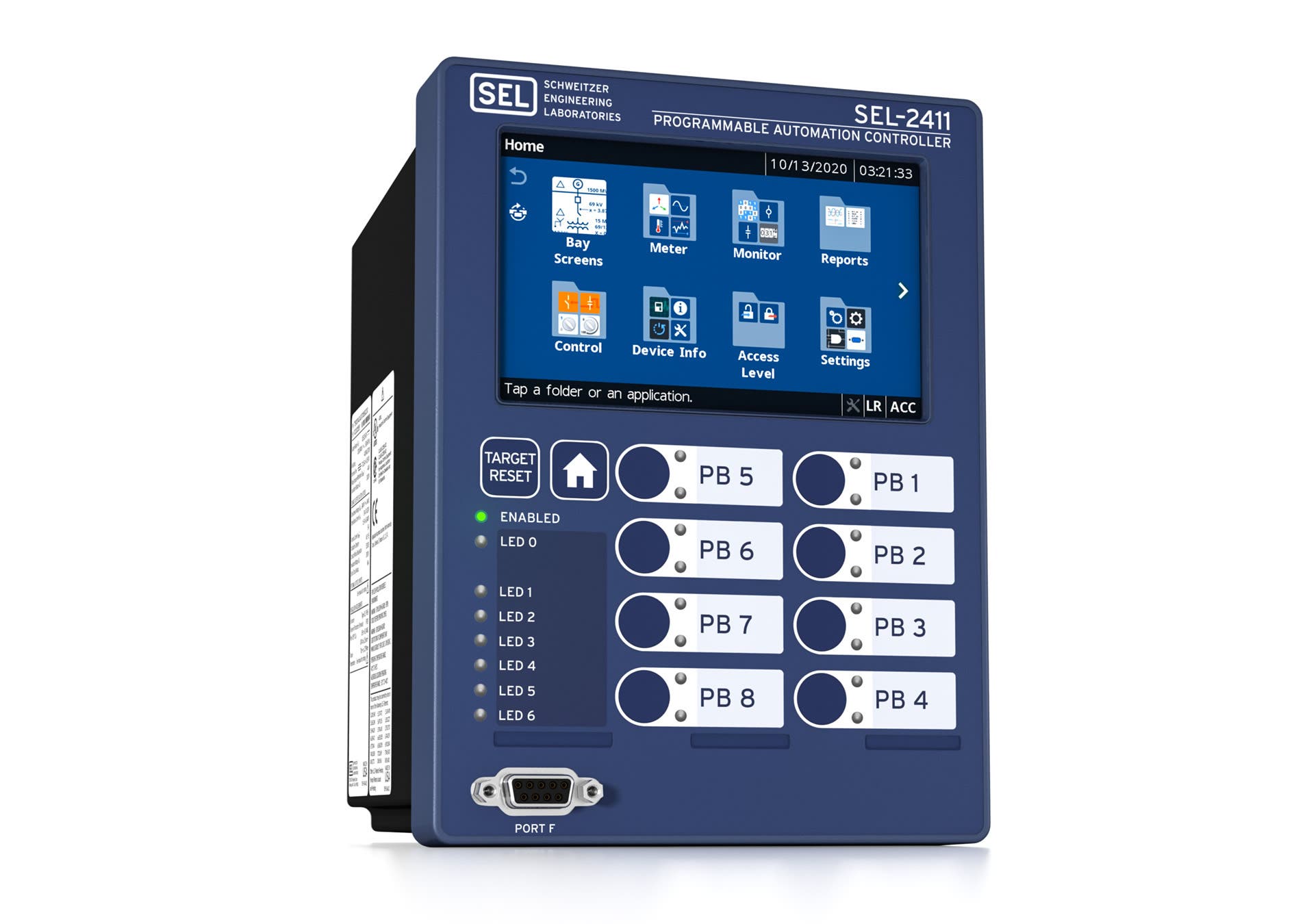 The SEL-2411 Programmable Automation Controller now comes with the option of a 5-inch color touchscreen display. This easy-to-use display features an application-driven control structure and intuitive screen designs, allowing for efficient device monitoring, management and control.
The touchscreen display offers:
Quick access to bay screens, metering and monitoring data, reports, settings and more.
Customizable HMI with ANSI and IEC breaker and switch symbols.
Device status and configuration information.
Event history, summary data and Sequential Events Recorder (SER) information.
Live phasor diagram.
Alarm data.
Local control over device operations.
The new touchscreen display, combined with the established I/O and protocol flexibility, makes the SEL-2411 a great solution for a variety of utility and industrial applications.
Additional enhancements
Other key enhancements recently released for the SEL-2411 include:
14-digital-input (DI) card.
DNP3 analog input event buffers.
Analog control variables.
1-minute load profile data.
IEC 61850 mode/behavior.
MMS file transfer.
Run-time configurable timers.
More about the SEL-2411
The SEL-2411 is a complete, programmable control and monitoring solution for utility and industrial automation systems. It offers flexible I/O options that accommodate a wide range of automation applications, easy and flexible settings options, robust communications and a rugged design for reliable performance in harsh environments. As with all SEL solutions, the SEL-2411 is backed by our worldwide, ten-year warranty and free technical support.
To learn more, visit the product webpage . 
Back to Newsroom