Schweitzer Engineering Laboratories
Newsroom
Feb 22, 2021
SEL celebrates Introduce a Girl to Engineering Day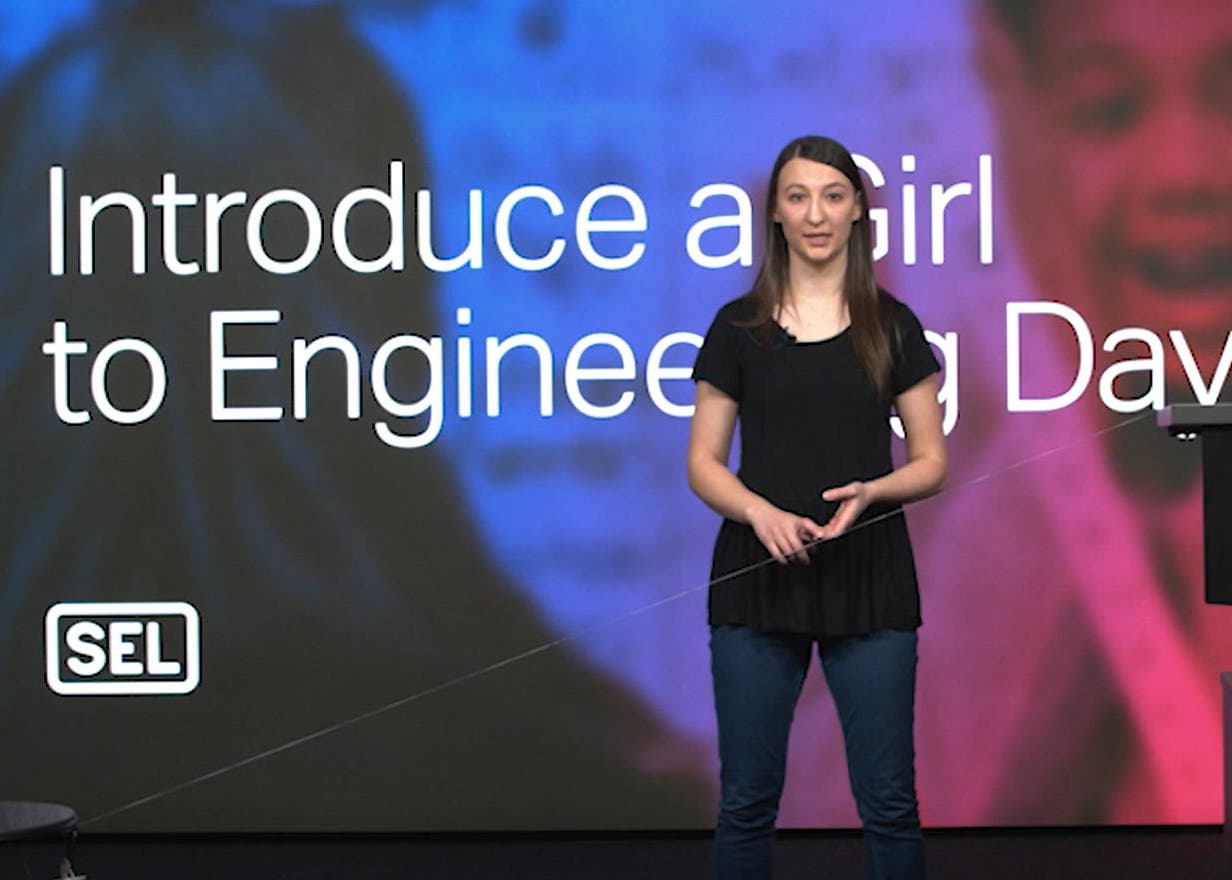 PULLMAN, Washington—Thursday, February 25, Schweitzer Engineering Laboratories joins thousands of engineers and educators encouraging girls to explore the field of engineering as part of "Introduce a Girl to Engineering Day ."  
The initiative, also known as "Girl Day", creates opportunities for students to engage with engineers and gain understanding of how their work impacts the world.
"The world needs more engineers, and the only way the world will get more engineers is by sharing more opportunities with more people," said John Cassleman, K-12 Outreach manager. "With this event, we hope to encourage more girls to imagine themselves as inventors and problem solvers."
SEL engineers usually visit elementary school classrooms in person to celebrate "Girl Day," which is part of "Engineers Week" (February 21–27). However, this year, due to the COVID-19 pandemic, SEL will post videos and activities on its website that teachers, parents and students can access to participate in this global campaign.
As a way to extend engagement with students beyond this day of outreach, teachers can also schedule a virtual classroom visit from an SEL engineer to learn more about their education, careers and experiences.
These activities are part of a collaboration between the SEL's K-12 Outreach team and volunteers from its Women in STEM group, whose members design activities, volunteer in classrooms, share their experiences and teach engineering principles. The Women in STEM group's mission is to provide regular and relevant professional development opportunities for women in STEM fields. 
To learn more about SEL's "Girl Day" activities or to request a virtual classroom visit from an SEL engineer, visit selinc.com/GirlDay .
Back to Newsroom