Schweitzer Engineering Laboratories
Newsroom
Mar 5, 2020
SEL microgrid wins big at R&D 100 Awards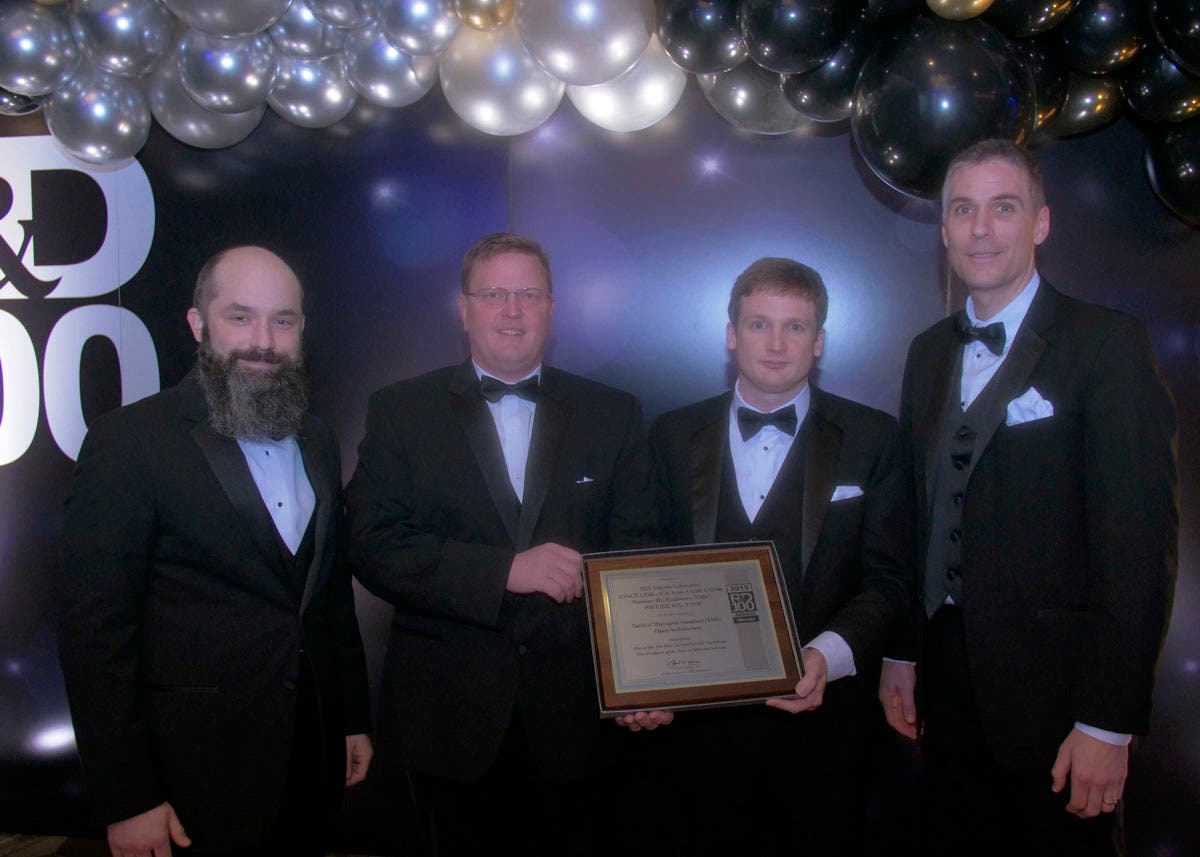 The R&D 100 Awards Conference has recognized SEL's Tactical Microgrid Standard (TMS) Open Architecture as one of 2019's most inventive and inspired technologies. 
Paul J. Heney, vice president and editorial director for R&D World magazine, said of the R&D 100 winners, "These … products and technologies are the disruptors that will change industries and make the world a better place in the coming years."
The TMS, developed in partnership with the U.S. Department of Defense, MIT Lincoln Laboratory, and others, was designed to manage and maintain power grids in remote—and often mobile—expeditionary locations. With its simple configuration, seamless photovoltaic and battery integration, and remote monitoring and visualization, the TMS provides secure and highly available power, even through adverse events and conditions. Designed and manufactured in the USA, the TMS was created to ensure reliable power for mission-critical operations.
Out of hundreds of submissions each year, only 100 are chosen to receive this award. Judged by a 40 member panel of leading technologists and editors of WTWH Media (the umbrella company under which R&D World magazine and other technical journals operate), each submission was carefully considered for its uniqueness, usefulness, and the impact it will have on technology and development in the future. 
Back to Newsroom