Schweitzer Engineering Laboratories
Newsroom
Sep 14, 2018
SEL adds color touchscreens to SEL-700 series relays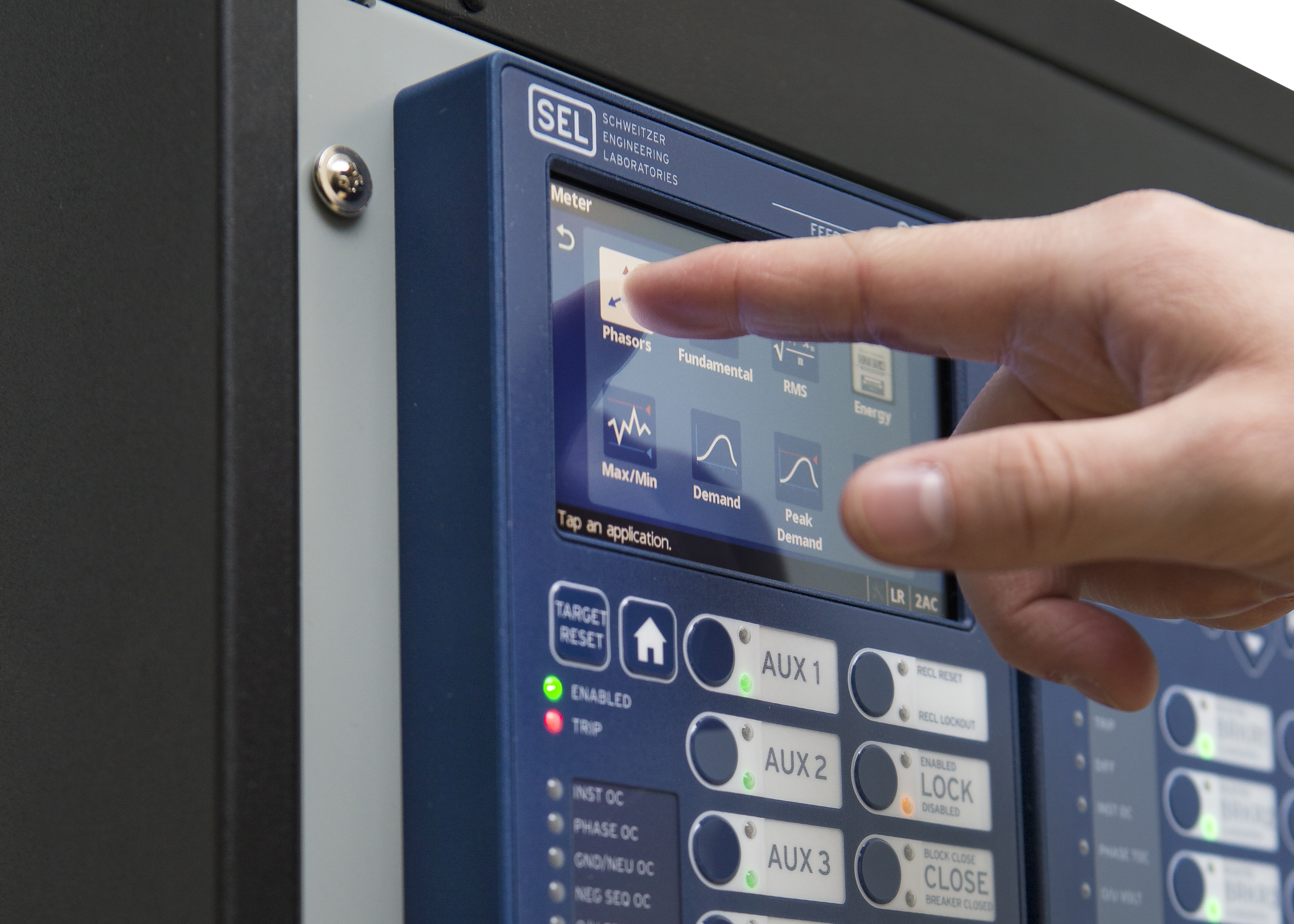 Operating a relay should be as easy as operating a smartphone, and now it is. SEL has added an optional 5-inch, 800 × 480 color touchscreen display to the SEL-700G, SEL-710-5, and SEL-787-2/-3/-4 relays.
The touchscreen display was introduced last year for the SEL-751 Feeder Protection Relay and has achieved strong global acceptance. This new display has familiar touchscreen icons that allow workers to easily access relay folders and applications, saving time in the process. For example, the SEL-710-5 Motor Protection Relay touchscreen has built-in Start Motor and Stop Motor applications that allow workers to control a motor with the tap of a finger.
Unlike traditional LCD screens, the color touchscreen interface increases power system visibility because personnel can see more information on one screen. This makes viewing bay screens, metering and monitoring data, reports, and settings hassle-free. And when users are done accessing apps, they can simply press the home pushbutton for a quick return to the home screen, much like a smartphone.
The color touchscreen isn't the only recent enhancement to the protective relays. The SEL-700 series protective relays are also now fully compliant with the RoHS directive (to reduce environmental toxicity), include a new 14 digital input card option, improve connectivity with more communications protocols, protect two-winding applications, and offer enhanced protection features. They also now support eight languages and have options for English or Spanish front panels.
Learn more about the SEL-700 series relay enhancements on the SEL-700G, SEL-710-5, and SEL-787-2/-3/-4 product pages.
Back to Newsroom