Schweitzer Engineering Laboratories
Newsroom
Mar 1, 2018
SEL, Ciena experts discuss successful IT/OT network convergence in new video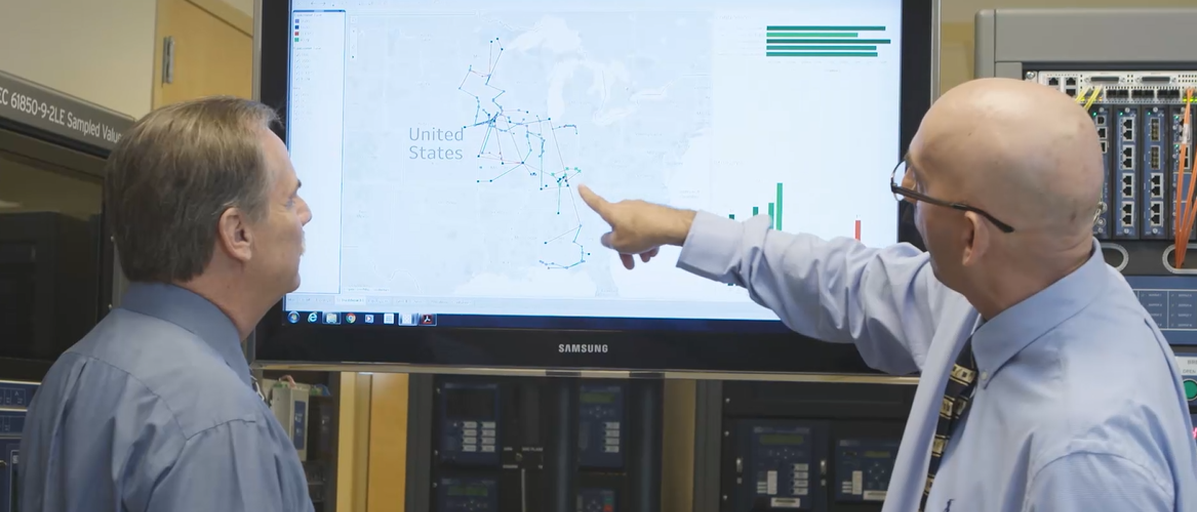 A new video featuring SEL and Ciena networking experts describes how they partnered to address the challenge of converging IT and OT networks while maintaining the network performance requirements of OT power system applications.
The video describes how SEL ICON deterministic packet transport technology passing protection-class traffic through a Ciena Carrier Ethernet network while maintaining the same performance as time-division multiplexing (TDM), the traditional choice for OT-only networks. The SEL and Ciena IT/OT converged network solution performs with:
Healing time less than 5 ms.
Latency less than 1 ms.
Channel asymmetry of 0.02 ms.
An independent report from Burns and McDonnell validates these results. While these performance results are for a Carrier Ethernet network, ICON can also deliver the same performance across Multiprotocol Label Switching (MPLS) networks.
The video also shows the added benefit of a single network management dashboard for the SEL and Ciena solution that provides visibility and analytics for both the IT and OT segments of the converged network.
Watch the video for more information on conquering the challenge of merging IT and OT networks without performance tradeoffs.
Back to Newsroom